PROMOTIONS 2020
PROMOTIONS 2019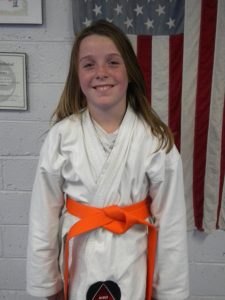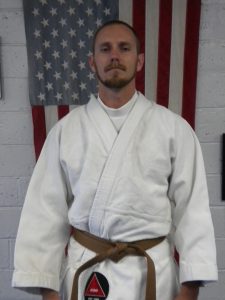 Robert Kendall
3rd Brown (Sankyu)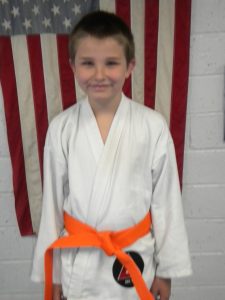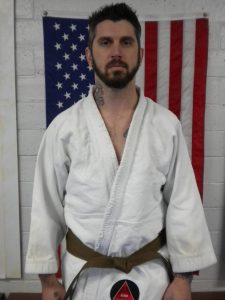 Mitch Stephens
2nd Brown (Nikyu)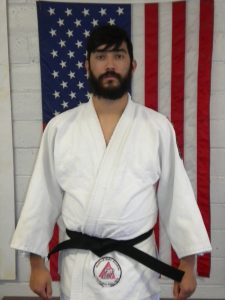 Armand Gilbert
Shodan (1st Black)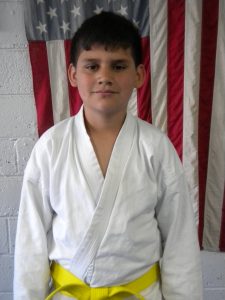 Carmelo Rodriguez
3rd Yellow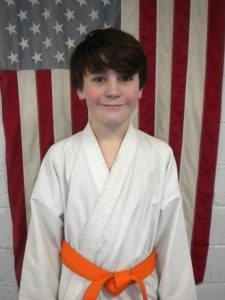 Dakota Reyburn
1st Orange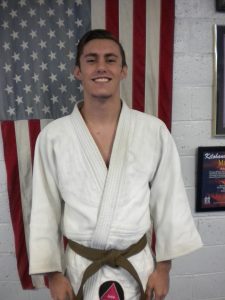 Caleb Howell
1st Brown (Ikyu)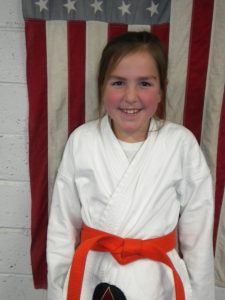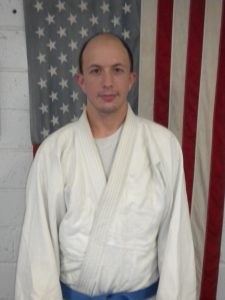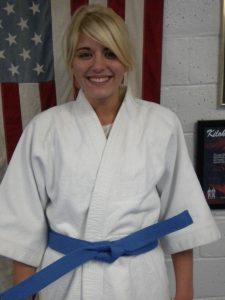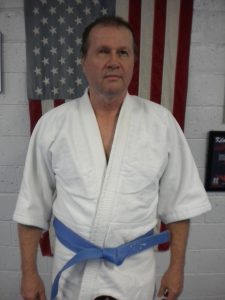 2015 SPECIAL PROMOTIONS & AWARDS
FROM THE AMERICAN JUDO & JUJITSU FEDERATION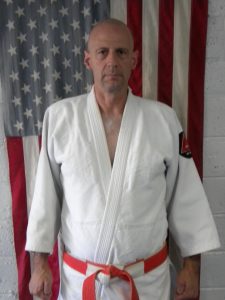 We are proud of Troy Shehorn who was promoted to the rank of Professor at the AJJF convention this year.  Well done!
He was also given the PROFESSOR RAY LAW AWARD.
Outstanding contribution to the youth of the AJJF.  This is a huge honor & we are very proud of Professor Troy and appreciate all his work with the young people.  Thank you.
Ohana Weekend 2014 Promotions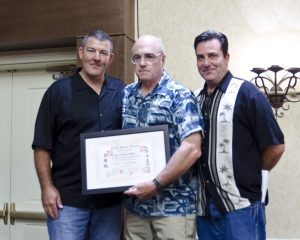 Robert McKean
Hachidan (8th Black)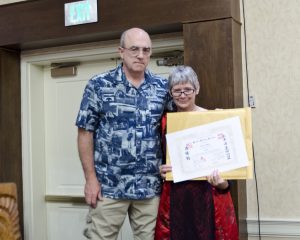 Robbin Miller
Yodan (4th Black)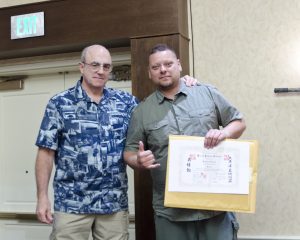 Brandon Johnson
Sandan (3rd Black)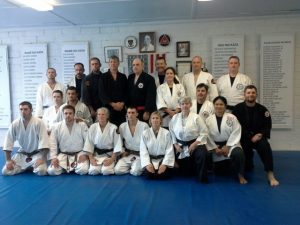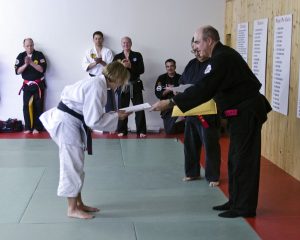 Nancy Soares
Sandan (3rd Black)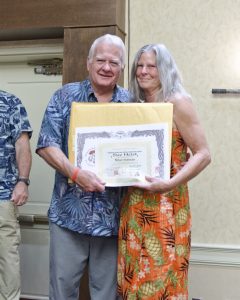 Sue Heist
Nidan (2nd Black)
This last weekend was outstanding!   1 1/2 hour workout on Saturday followed by a great BBQ and social gathering.  Sunday was another 2 1/2 hour workout with 20 of us on the mat.
A big thanks to Prof. Shehorn for helping to teach on Saturday and to Sensei Ellis for helping to teach on Sunday.
A special thanks to Sensei Nicholas, and his crew, for brining the steaks to the BBQ.
The attached group photo is from the Sunday class.  Notice that 16 of the 20 participants are also KITW alumni.
This past weekend is what DZR is about – training hard and strengthening the bond with your 'Ohana.
A TIME TO CELEBRATE
DANZAN RYU BLACK BELT WEEKEND
June 1-2, 2013
Livermore, CA
Professor Larry Nolte – Promoted to Hachidan (8th Degree Black)
This year's gathering was to honor our Professor, Lary Nolte and to see him promoted to Hachidan (8th Degree Black Belt).  
Few have obtained such a high rank so this is a true honor and accomplishment.
Professor Nolte was also inducted into the Danzan Ryu Jujitsu Hall of Fame!